AVAILABLE NOW!
TRY THE FREE DEMO!
Genre: Visual Novel
---
Theme: Investigative/Thriller
---
Platforms: PC (Steam, GOG, itch, Utomik) + NINTENDO SWITCH (2020)
---
Year of publication: 2019 (PC)
---
Developer: Studio V
Dry Drowning is an investigative thriller-oriented visual novel set in 2066 in the dystopian universe of Nova Polemos, a fictional north European city.
By following the story of Mordred Foley, unscrupulous private detective haunted by his dark past, the player will be immersed into a series of macabre serial killings inspired by ancient Greek myths.
Thanks to its peculiar art style, dynamic soundtrack and interactive gameplay, tied together by a story filled with different outcomes and multiple choices, Dry Drowning aims at rejuvenating the genre telling an extremely compelling and mature story.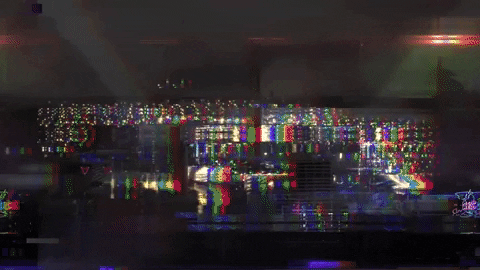 ● HIGH REPLAYABILITY:
Moral choices heavily affecting events, characters and game environment, providing an always different story and more than 20 hours of gameplay overall
● CHOICES REALLY MATTER:
More than 150 story branches and three different endings to play
● ELABORATED CLUE AND DOCUMENTS SYSTEM:
Learn about Nova Polemos and its citizens through dialogues, evidences, biographies and items description
● HORROR STYLE INTERROGATIONS:
Use the evidences to reconstruct the case, break the Masks of Deception and uncover the truth with the Living Nightmare system
● ORIGINAL SOUNDTRACK:
Dynamic OST with more than 50 dramatic and emotional tracks, more than 2 hours of music
● UNIQUE GRAPHIC STYLE:
A balanced mix of Western and Eastern visual arts. A a grim futuristic setting where cyberpunk and retro elements harmoniously coexist
Dry Drowning mixes Orwell's dystopic vision of the future with thriller movies' and TV series' atmosphere (such as Seven and True Detective), keeping the story-driven approach of other videogames of the same genre (L.A. Noir, Heavy Rain) and using a system of branching paths dependent on the choices made by the players themselves (akin to Telltale's games and Life is Strange).
Artworks, story, gameplay and soundtrack all together will create an oppressing setting for a society not so different from the one we're living in, challenging the player on sensitive themes like racism, sexism, immigration and political extremism.
The first strong point of Dry Drowning is the visual style, really creating the true identity of the opera. Fans of the genre should keep an eye on it, everyone else could even just take a look at the artworks – you might fall in love.
Studio Oneiros wants to recreate an unforgettable atmosphere that could make the players go where no one has ever gone in Italy. 
Its peculiar art style, thanks to the synergy of colored backgrounds and black and white characters, is a characteristic element well tied together with the deep and adult narration of the story.
In Dry Drowning you really have the feeling that the choices you take will really affect the story and will branch into different outcomes between story and characters' relationships.
Dive into darkness and find a way out…
Don't miss the latest news! Follow Dry Drowning official social pages
NEXT on PlayStation 4, Xbox One and Nintendo Switch (exp. 2020)
PlayStation and PlayStation 4 are registered trademarks of Sony Interactive Entertainment Inc. Xbox and Xbox One are registered trademarks of Microsoft
©Valve Corporation. Steam and the Steam logo are trademarks and/or registered trademarks of Valve Corporation in the U.S. and/or other countries.
Gog is a registered trademark of GOG ltd. Nintendo Switch is a registered trademark of Nintendo.